Canadian Made, Elran is a manufacturer of upholstered recliners and stationary furniture, located on the island of Montreal.
Our wide range of products are custom made for the consumer. We offer a range of styles and configurations all of which are available in a variety of fabrics, leathers, leather/vinyl combinations and options such as power recliners.
Our gravity-fed, reclining mechanism was developed by Legget and Platt, a leader in mechanism design. We use superior, construction-grade, spruce plywood which doesn't warp or crack and high-density, pre-crushed foam for consistency, endurance and comfort.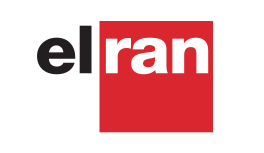 Automated and efficient manufacturing process
ElRan's 235,000 sq.ft plant is highly automated and efficient thanks to a cellular manufacturing process and just-in-time production system.
With our skilled sewing & upholstery specialists, we can offer the highest quality of goods. No wonder even the most demanding consumers have trusted Elran for decades.